Chunkadelic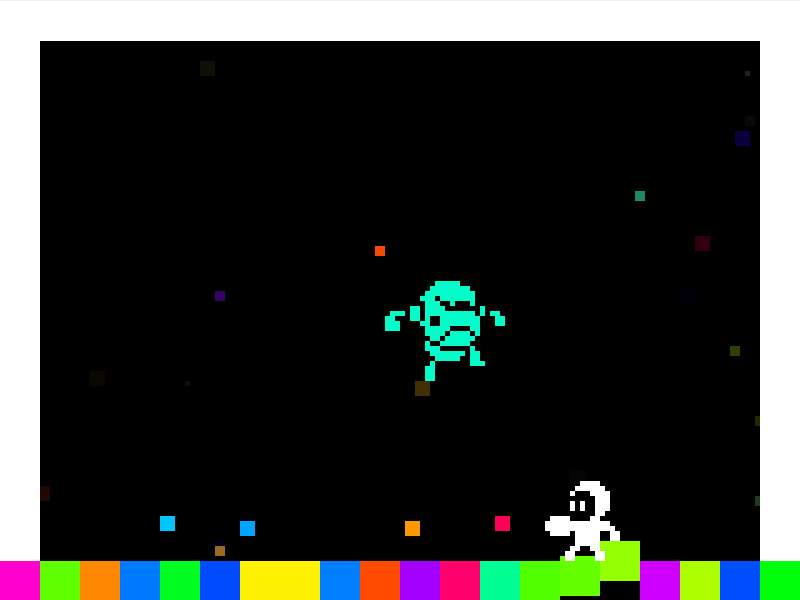 A game I created alongside awesome indie developer Chevy Ray at the FullIndie game jam in Vancouver. We made the game in 48 hours. It's like some kind of crazy 9-games-in-one retro arcade game. Or something. You sort of just have to play it. The game is pretty trippy, so if you don't like flashing lights, you probably should not play this.
MUSIC:
The music is all by the awesome band RYMDKRAFT. You should definitely go
buy the album
.
SOUNDS:
Sound effects were by
Kevin Regamey
, and he did a totally amazing job with 'em.